It's that time of year again, dear readers, 24in48 is just around the corner! And let me tell you, I have been waiting for this. I missed the January readathon because of work, so I made certain to request off for the July one, because it is so much fun!
I have been brainstorming and revising my TBR since mid-June when I signed up and have been stalking the hashtag on Litsy for even longer. I loved my 24in28 last year. I loved a community of readers cheering each other on, consoling each other when disaster struck (I'm contemplating a backup stopwatch this year because of last year's hour 19 tragedy)
So how am I using this week to get ready, you ask?
Firstly, I'm not reading… well, not much anyway. I'm sticking to short stories and essay collections because I don't want to get invested in something longer. Also, I don't want to burn out before the big event 

UPDATE: 

I lied, I totally started reading 

The Loneliest Girl in the Universe

, because I'm weak.

I'm watching the

Harry Potter

movies… because why not? I caught the tail-end of

Chamber of Secrets

this past weekend and decided to double back and watch a movie or two a night. Because it's not reading but it's totally book adjacent. I also got suckered into buying those beautiful new paperback reissues, and now I have to do a full-on reread to justify the $70.00 spent on books I already own.

I'm leading my library's Forever Young Adult Book Club. We're going to be discussing

Aristotle & Dante Discover the Secrets of the Universe

by Benjamin Alire Saenz, and I'm announcing that next month's book will be

The Hate U Give

by Angie Thomas.

And finally, I am laboring over my TBR… which is currently: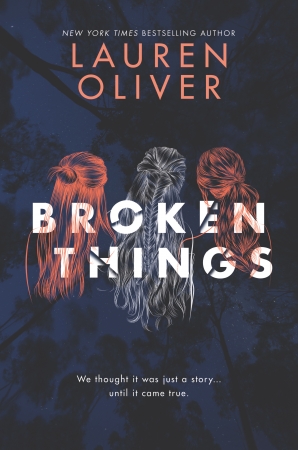 There is a 100% chance I won't get to all of these books (I only read six books last year) and a 100% chance that this list will change (I did not stick to my list last year). But this is where I am at on the Tuesday before 24in48!
Are you doing 24in48? What are you planning on reading and where can I follow you?