Happy LGBTQ+ Pride Month Everyone!
Last year I dedicated my YApril to reading exclusively queer* books, putting a priority on Own Voices authors. It was a month of highs and lows because well, a lot of the  LGBT books I chose dealt with some of the more unpleasant realities of being queer in a world where for some reason straight is the default. I read a lot about sadness and anxiety and prejudice. The books were good (The Miseducation of Cameron Post should be required reading for everyone), but other than Simon vs The Homo Sapiens Agenda there was a distinct lack of joy in the titles I read. Now, many of these books were older and fit certain dated narratives (fraught coming out stories, stories of being shunned, stories of unsupportive families, stories of self-hate) and the books that are coming out (pun only sort of intended) now are decidedly more diverse in their portrayal of the queer experience. And that's why I'm trying this project again… also because I celebrate Pride the same way I celebrate everything:
By Making a Wildly Ambitious Reading List!™
This month I am going to try to exclusively read happy books about queer characters. Seriously, I just want fun, happy books that don't punish or bury their gays because of who they are. I want to see them thriving in careers, and dealing with relationships without their queerness being the most important thing in their narrative… I want to see queer characters given the luxury of being in books that aren't serious/important/groundbreaking… I want a fucking Hallmark Channel Style Rom-Com featuring two quirky girls falling in love in quaint small town at Christmas! I want a trans-man solving cozy mysteries. I want a bisexual character whose entire narrative isn't bogged down by identity anxiety and can end up with a love interest of any gender without spending a minute worrying about how it affects said identity… I want stories about queer characters that aren't necessarily centered around their queerness.
Some of these wishes are longshots–especially the Hallmark rom-com and the cozy mystery–but this is what I am seeking out this month.
All Out:  The No-Longer-Secret Stories of Queer Teens Throughout the Ages
Now, I'm not sure how happy and fluffy these stories are… but many reviewers and particularly queer reviewers have been very happy with this book overall. So I'm soooo down to read it.
When Katie Met Cassidy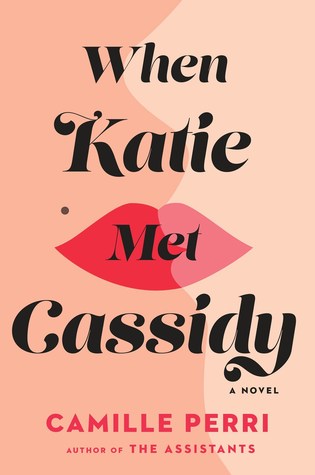 I've never read The Assistants or anything else by Perri… but this was an option for Book of the Month Club and I simply could not be expected to not choose the book that is being described as a "lesbian rom-com" right? I mean, read the description, I get total EARLY 2000s Kate Hudson movie vibes from this… I will be reading it as soon as it comes in the mail.
What If It's Us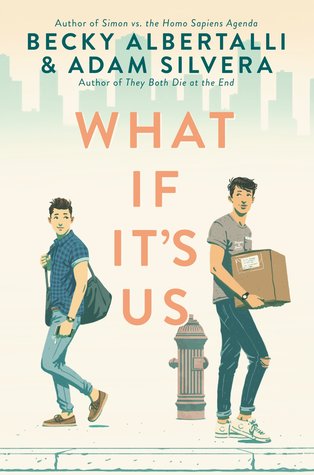 Somehow, miraculously, I was approved for an ARC of this through Edelweiss… So, Becky Albertalli and Adam Silvera co-authored a book about boys falling in love? Obviously, this had to go on my list. I mean the cover is adorable, it's going to be hella gay, and it's Adam and Becky! Now, there is a chance, a strong chance that this book will be emotionally devastating, it all depends on which one of them wrote the ending. Silvera could crush my heart into a hundred million pieces and I pay him to do it again.
Dear Rachel Maddow
I know very little about this book, aside from the fact that it features a queer teen writing emails to all-star queer-o (you know, a hero but also queer? I don't get paid for the wordplay, I do it for love.) goddess, Rachel Maddow that she never sends. I love the concept, I love kids digging politics and being engaged in their world. I'm psyched.
Tash Hearts Tolstoy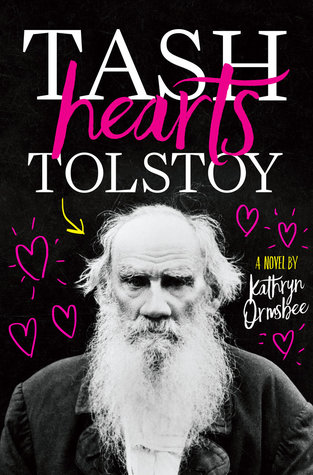 Gettin' a little Ace up in the reading list. I've had this book FOREVER, and I am finally going to carve out some time to read it. Because I really, really want to… Also, I'm obsessed with the cover for some reason.
If I Have Time Books:
Do you have any happy, fluffy LGBT+ book recommendations for me to try out?
*I use "queer" as a bit of a catch-all, because not only is it the identifier I use for myself, but it's the most inclusive word. It contains multitudes… also, it's a word that has been reclaimed by the community that it was originally used to denigrate…rad.