So I did it, I managed to mostly read six YA novels in the month of April. It's not a personal best, and I didn't hit all the books I set out to read but, even though I hit a bad slump in those last two weeks, and fell into an MCU hole over the last weekend. I did, however, managed to make it all the way through.
I will say, this was one of the least enjoyable YAprils I have ever participated in. There is a reason that I didn't read these books, regardless of how hyped they were. This experiment just proved to me that I know what I like and what I don't like and that I REALLY shouldn't attempt to force myself to like a book, just because everyone else does. Side lesson, some books are underhyped for a reason and should stay that way.
Anyway, here are my thoughts on the books I read. I've separated them into books I set out to read, and books I added when I realized that this theme was going to kill me.
The Original TBR
A Court of Thorns and Roses
I hated it. Every awful, stupid, aggressively cliched second of it…but I finished it. This book felt like Katniss & the Beast in fairyland with sexy times. Also, the mask thing was so dumb that I can't even wrap my mind around it, I laughed out loud.
I think I know what Maas was going for… I understand that her thing is bad ass lady characters, and violence, and those damn fae (I hate Fae and I will get into that on another post) and sex/eroticism. I have heard this many times from our Teen librarian, who goes back and forth over whether to move all of Maas' work over one row to the Adult Science Fiction/Fantasy section. I can see why her stuff appeals to people… but it doesn't appeal to me, not one bit.
Miss Peregrine's Home for Peculiar Children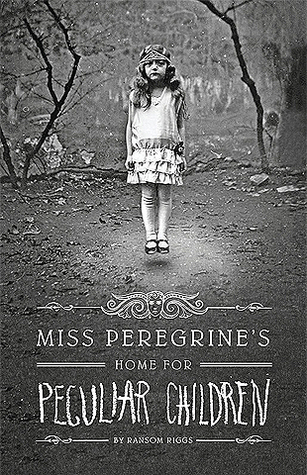 I DNFed it. It was boring and confusing. The photos weren't used to do anything the interesting. Had Riggs stuck to his original idea it might have been more enjoyable.
This is another book where I clearly understand why people like it. It's got a mysterious vibe, the images are aesthetically spooky and pleasing in an eerie way. I totally get that. But I just couldn't get into this story. It took too long to get anywhere interesting and when it did get there… it was a case of too little too late for me. Also, I didn't feel the character dynamics… but that could be because I checked out super early in this book.
We Were Liars
This book was my surprise of the year. I actually really enjoyed reading it up until the
end. It is well written, not as bad as I assumed it would be based on its dumb marketing campaign. But then ending is dumb, and I saw it coming from a  mile away. I like the use of fairy tales and Shakespeare and other literary themes. I'm also a sucker for rich New Englanders…
Late in the Game Additions
Autoboyography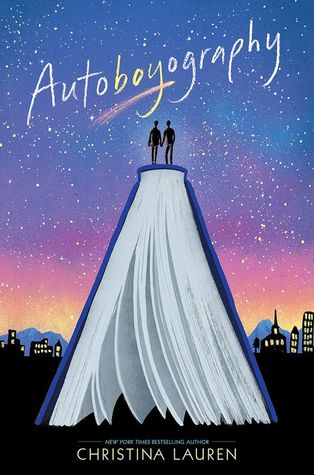 I enjoyed it, and it was a FAST read. I'd recommend it to people who loved Simon vs The Homo Sapiens Agenda. At first, I was psyched for positive, explicit bisexual rep, but ultimately it fell into a weird thing… there is a twist that doesn't make much emotional or narrative sense. It skates dangerously close to the treacherous bisexual stereotype. The ending was sweet but felt slightly unearned. I want queer stories with happy endings that make sense. Also not for nothing, why are so many of these queer male stories being written by women? It feels weird.
People Like Us
This was a bad book that wanted very much to be Pretty Little Liars. It had the bones of the kinds of books I like, boarding school, rich kids, queer characters, mean girl drama, class conflict… but it was just so incredibly boring. And a book that features blackmail and murder shouldn't be this boring, it just shouldn't. Also, the protagonist, whose name I don't remember and shall henceforth refer to as Beige, was unbearable. She had zero defining traits beyond liking to run and being bisexual. Now those are fine traits to have… brilliant traits,  but that's all Beige was… oh and I think she's poor, compared to her classmates. So, yeah, I get why this one wasn't hyped… it deserves to die its quiet death in relative obscurity.
Ms. Marvel Vol. 1 No Normal
I have had this on my reading list for a long time… seeing as Kamala Khan took up the mantle of Ms. Marvel in 2014. This book was hyped but I missed it because comics aren't my go-to reading material, and I added it at the end of April because I'm currently on a ridiculous Marvel high. No Normal is made up of Issues 1-6 of Kamala's first outing as Ms. Marvel. And guys, this comic is so much! I am extremely excited to read more of her books.
Books I Meant to Read But Totally Didn't
Six of Crows
You beat me again Bardugo… I may never read your million page novel, about what? Bad people doing a heist? I really have no clue, I bought this book on blind faith in the YA Hype-Machine…
Daughter of Smoke and Bone
I will probably read this book at some point this year, but I didn't–couldn't get into it this month. I just lost all the steam I had going. Life is too short for ugly YA covers…